#import <CC3PointParticleSamples.h>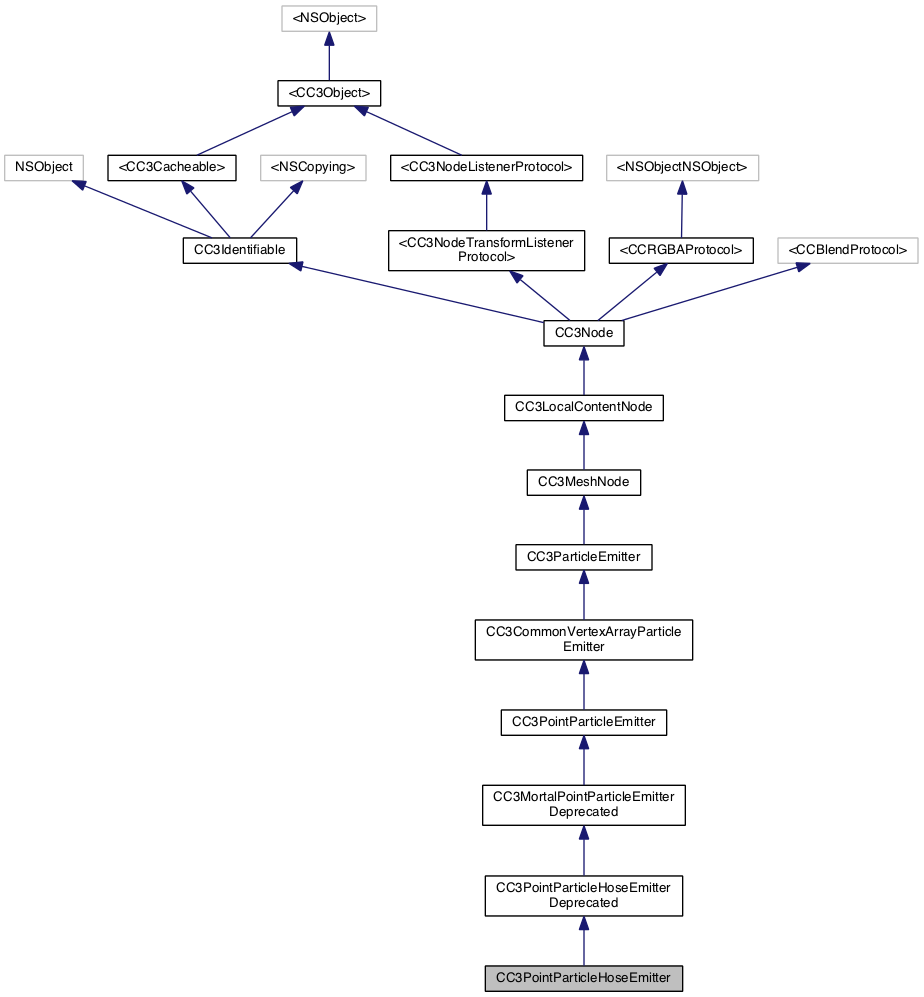 [legend]
Deprecated.
This functionality has been separated into several more general classes. Use a CC3PointParticleEmitter configured with a CC3HoseParticleNavigator to emit particles that support the CC3UniformlyMovingParticleProtocol, such as particles of type CC3SprayPointParticle.
---
The documentation for this class was generated from the following file:

© 2010 - 2014 The Brenwill Workshop Ltd.